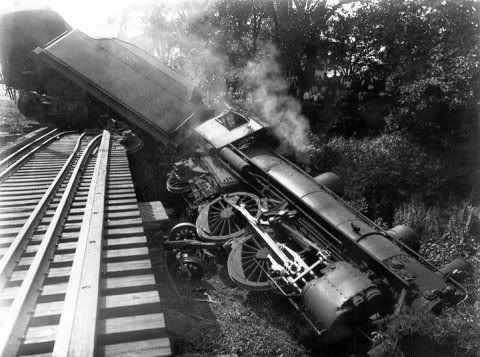 The Trump campaign has pushed aside Putin-ite Paul Manafort and turned to the far-right (or "alt-right") wingnuts from Breitbart instead. They are vowing to use a scorched earth policy to defeat Hillary Clinton in November. Meanwhile, there is idle chatter of a "pivot" away from racism, sexism, and hate, but no real evidence that it is anything but talk. With Steve Bannon from Breitbart now in charge, there is little chance that Trump will ever change. But Bannon also comes with a host of excess baggage, such as anti-Semitism, voter fraud, and possible wife abuse, so how long will he last in Trumpland?
From 538.com
Stephen Bannon, executive chairman of Breitbart News, was the campaign's new CEO. Pollster Kellyanne Conway was now Trump's campaign manager.
... Bannon's hiring is widely perceived as a turning point in Trump campaign strategy. Instead of Paul Manafort's attempts at polishing his diamond-in-the-populist-rough candidate for the establishment Republican set, Bannon is likely to steer Trump toward more rough and tumble lines of attack....Trump called into question Clinton's health more explicitly. "To defeat crime and radical Islamic terrorism in our country, to win trade in our country, you need tremendous physical and mental strength and stamina," he said in Wisconsin. "Hillary Clinton doesn't have that strength and stamina."


...In a 2015 Bloomberg Businessweek profile, Bannon told a reporter of the site's bravado, even in the face of contradictory facts: "We're honey badgers. We don't give a shit," a reference to an ancient internet meme from 2011. It seems impossible to conclude that at least some of this spirit won't seep into the Trump campaign.
From The New York Times
. . . Mr. Bannon was appointed a day after the recently ousted Fox News chairman, Roger Ailes, emerged in an advisory role with Mr. Trump. It was not lost on Republicans in Washington that two news executives whose outlets had fueled the anti-establishment rebellion that bedeviled congressional leaders and set the stage for Mr. Trump's nomination were now directly guiding the party's presidential message and strategy.
— Hatewatch (@Hatewatch) August 26, 2016
.@maddow chats with @JoshuaGreen about Trump campaign CEO Steve Bannon's complicated relationship with GOP brass https://t.co/Lg8yVXzN5D

— MSNBC (@MSNBC) August 23, 2016
Trump campaign head Bannon bragged only one month ago about his embrace of "alt-right" white nationalists. Jesus. pic.twitter.com/g31jRFfyNj

— John Aravosis (@aravosis) August 25, 2016
Trump campaign CEO Bannon is "horrible despicable human being" says Glenn Beck. @glennbeck on @TheLastWord 10pm

— Lawrence O'Donnell (@Lawrence) August 25, 2016
— Doc Hamrick (@mch7576) August 24, 2016
"He said that he doesn't like Jews and that he doesn't like the way they raise their kids to be 'whiney brats'" https://t.co/o020xtAI6J

— Jon Passantino (@passantino) August 27, 2016
So here is the new info @maddow mentioned tonight, which @NBCNews has obtained from Stephen Bannon's divorce records pic.twitter.com/sM9dDVaQNc

— Joy Reid (@JoyAnnReid) August 27, 2016
Voter fraud? Stephen Bannon doesn't live at the Florida address he used to register to vote https://t.co/IoeuE3d07l pic.twitter.com/Er347FHc9M

— New York Daily News (@NYDailyNews) August 26, 2016
Imagine, if you will, how loudly I will laugh if Trump now ends up firing Bannon. How awesome would that be?

— Charles Johnson (@Green_Footballs) August 27, 2016
I don't like to make predictions but I'll try this one: Trump will not fire Bannon over these domestic violence charges

— Judd Legum (@JuddLegum) August 26, 2016