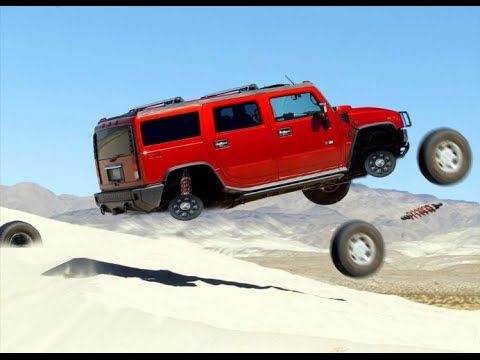 So Mike Flynn, Trump's pick for National Security Advisor, was a paid lobbyist for a foreign government and lied about it!
Does this shock anyone at this point? No. Everyone's lying, but they aren't really getting away with it anymore.
Flynn was paid to lobby for Turkey while attending Trump intel briefings https://t.co/Qr9dHSdmFb pic.twitter.com/R7gUPLFgsM

— The Hill (@thehill) March 11, 2017
From NBC News
Flynn was fired last month after it was determined he misled Vice President Mike Pence about Flynn's conversations with the Russian ambassador to the United States. His security clearance was suspended.
When NBC News spoke to Alptekin in November, he said he had no affiliation with the Turkish government and that his hiring of Flynn's company, the Flynn Intel Group, had nothing to do with the Turkish government.
But documents filed this week by Flynn with the Department of Justice paint a different picture. The documents say Alptekin "introduced officials of the Republic of Turkey to Flynn Intel Group officials at a meeting on September 19, 2016, in New York."
"Happy Friday...so the wheels are coming off a little bit. If the wheels themselves are not yet off, you're starting to hear the sound of lugnuts stripping their threads and pinging across lanes of traffic while the wheels start to wobble. There's a little bit of a freakout going on right now in Washington..."
~ Rachel Maddow, March 10, 2017
Rachel Maddow Show 3/10/17 Michael Flynn, Pence & Trump. Why did Trump hang on so long to the guy who lead a standing ovation for Putin?

pic.twitter.com/JkrFD7tFaU

— RiotWomenn (@riotwomennn) March 11, 2017
— Jeanne K. (@SnarkAmendment) March 11, 2017
— Matthew Rosenberg (@AllMattNYT) March 11, 2017
In WaPo interview last yr Flynn dissed generals who sell their stars "for themselves." He was getting $500K from Turkey, $40K from RT

— Greg Miller (@gregpmiller) March 11, 2017
Heated Exchange About Flynn via Yahoo News:
(Sean Spicer, Trump spokesman:) There are certain private citizen's activities that you conduct and you seek counsel on or professional advice. That's not up to the government. And that's exactly how the system worked."


Fox News' John Roberts then asked how that didn't raise a red flag.




Spicer cut him off and said, "You already had your question, John."




But Roberts continued.




"You have an attorney calling the transition that the person who is in line to be the national security adviser may need to register as a foreign agent," Roberts said. "And that doesn't raise a red flag?"


"It's not a question of raising a red flag, John," Spicer said. "It's a question of whether or not they gave them the advice they're supposed to, which is it is not up to them to make decisions as to what you need to do or not do. As you know, there are certain activities that fall under each of these requirements as far as what the threshold is, what activities, who the funding source was, etc. etc....
Another reporter then asked a follow-up question, pointing out that "this was an issue of judgment about who you guys wanted in your administration."
Make no mistake: Erdogan wants to be the dictator of Turkey. Flynn was hired to help that happen.

And Trump/Pence knew the whole time.

— Bob Cunningham ❄ (@BCunningham215) March 11, 2017
What flabbergasts me is that Flynn was lobbying *on behalf* of Erdogan's Islamist govt. while decrying Islam as a cancer. Which is it?

https://t.co/mN6DSw9tYA

— Tae Phoenix (@TaePhoenix) March 11, 2017
— snibbon (@denisemassenzo) March 11, 2017
Pence knew Mike Flynn was working for Turkey, knowing that Pence allowed Flynn in national security briefings. Poor judgment & Pence lied

pic.twitter.com/yP9R3TYVVP

— RiotWomenn (@riotwomennn) March 11, 2017
— David Fahrenthold (@Fahrenthold) March 11, 2017
This would seem like a big deal. Flynn was paying an ex-FBI agent at the center of one of the Clinton email scandal chapters during campaign

pic.twitter.com/wda0s7rK0x

— Garance Franke-Ruta (@thegarance) March 11, 2017
`