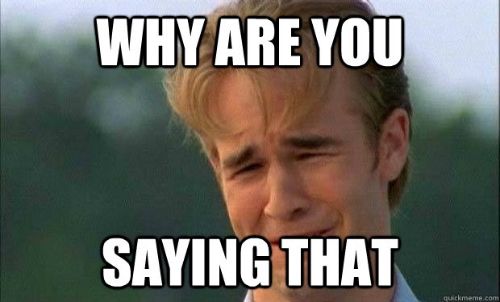 Previous Related Posts:
Bernie's Endgame Failure
Bernie Supporters Trash Nevada Dem Convention
Bernie Brats Need to Stop Dissing the South
Desperation in Bernie Land
Pope Suggest Psychiatrist for Bernie
Bernie Surrogate Calls Hillary Supporters "Democratic Whores"
Susan Sarandon Likes Trump Over Hillary
Bernie Camp Blames Hillary for AZ Loss
Bernie Gives Hillary The Hand of Silence
~~~~~~~~~~~~~~~~~~~~~~~
On Monday June 6, 2016, the Associated Press decided start calling Hillary Clinton the "Presumptive Nominee" a day in advance of the New Jersey and California primaries. Using phone polls of superdelegates added to real pledged delegates from the elections, AP and NBC News both called the race for Hillary, and others followed. Her fans and voters cheered, ready for the primary season to be over. But not the steadfast Bernie fans, clinging to false hope and already suspicious of the "rigged" primaries.
The best case scenario is that the next 24 hours will be a pressure valve allowing the Berners to rant and lament and mourn before turning to the general election. Worst case scenario - the "Bernie or Bust" folks make life hell for everyone on the internet, and continue to do so right up until the Democratic Convention because they feel robbed.
In some ways, this steals thunder from the Clinton campaign, making her victory and speech tomorrow night an anticlimax. But victory is victory, and just as sweet. Meanwhile the Bernie fans are apoplectic as they rant about the oligarchic dystopian nightmare of a winner winning.
— The Associated Press (@AP) June 7, 2016
— AP Politics (@AP_Politics) June 7, 2016
Hillary Clinton clinches the Democratic nomination per CNN delegate and superdelegate count https://t.co/DkPyle0Wrv pic.twitter.com/rd6lCdUQNp

— CNN Politics (@CNNPolitics) June 7, 2016
— Hillary Clinton (@HillaryClinton) June 7, 2016
— Josh Schwerin (@JoshSchwerin) June 7, 2016
— Nate Cohn (@Nate_Cohn) June 7, 2016
One thing that's clear: Sanders's path to victory hinges on gettiing Super Delgates to veto the voters, and they're breaking the wrong way

— Nate Cohn (@Nate_Cohn) June 7, 2016
I think one thing is clear: whoever loses California tomorrow night will blame the media for calling the nominating race for Clinton tonight

— Joy Reid (@JoyAnnReid) June 7, 2016
In 2008, superdelegate pledges put Obama over the top-two months before the convention. The media called it as soon as he hit the threshold.

— Joy Reid (@JoyAnnReid) June 7, 2016
— Chris Geidner (@chrisgeidner) June 7, 2016
Good work by

@AP

to track down superdels but I'd bet both Sanders & Clinton are peeved 'bout this happening tonight.

https://t.co/mlRsIlCYzg

— Nate Silver (@NateSilver538) June 7, 2016
— Gabriel Debenedetti (@gdebenedetti) June 7, 2016


~~~~~~~~~~~~



And the Berners Lament...





AP Truthers Unite over Hillary's "Secret Win"




— Christina Bellantoni (@cbellantoni) June 7, 2016
— Theo Jones (@theocintric) June 7, 2016
HILLARY HAS NOT CLINCHED THE NOMINATION!

Don't Believe AP BULLSHIT! They are trying to prevent YOU from voting.

Vote

#BernieSanders

JUNE 7th

— Most Awesome One (@mostawesomeblog) June 7, 2016
@HillaryClinton @AP

yeah so basically my vote doesn't even matter. What a sham. I hope people start really seeing this oligarchy.

— G3ar#FreeMattDehart (@XDEVASTATEDX) June 7, 2016
— Ben Jacobs (@Bencjacobs) June 7, 2016
If there was a scrap of faith left in media re: election reporting, it's gone. AP lost ALL journalistic integrity.

https://t.co/408iI3Q2gs

— Michael Oman-Reagan (@OmanReagan) June 7, 2016
The coronation has begun. Let's hope the neolibs are too busy bowing to vote. We'll see them in Philly #BernieOrBust https://t.co/FjPuS62b64

— Kiona (@kionaatplay) June 7, 2016
Keep dumping more crap on us, then ask us to get in line. Bullshit. You push us & you get pushed back. Philly could get ugly.

#BernieOrBust

— Craig (@craigmart) June 7, 2016
CA don't be fooled. Ur votes still count. Turn out in mass tomorrow & vote 4 Bernie 2 PROVE IT. Hillary's only headed 2 jail. #BernieOrBust

— Skip Hatos (@SkipHatos) June 7, 2016
We officially live in dystopian land where thought control and political corruption occur in plain sight.

#HillaryHasNotWon

— Mayling (@maymaylingling) June 7, 2016
— Candice Jutz (@LIBsouthernGRL) June 7, 2016
— #B͢ЄRNÍЄo̶r̶B̶U̶S̶T̶ (@kadyalexis) June 6, 2016
— Denise Eaton ♈ (@TourChef) June 7, 2016
@AP

BREAKING: AP breaks false story which Hillary Clinton responds to with false gratitude. Voter suppression at its best!

#ItsNotOver

— Jess (@j_ssharrison) June 7, 2016
June 7, 2016
— Candice Jutz (@LIBsouthernGRL) June 7, 2016