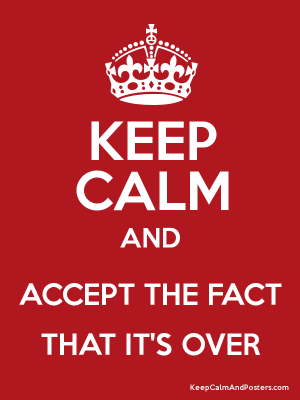 At a joint appearance in Portsmouth, New Hampshire, Bernie finally bowed to the winner and gave Hillary Clinton his endorsement. His followers, however, were not so graceful and pretty much had a giant hissy fit. Trump had a few things to say as well, which shouldn't be a surprise.
.@BernieSanders explains "why [@HillaryClinton] must become our next president" https://t.co/Khh9s9ekN3 pic.twitter.com/cTlhdf5iqD

— CBS News (@CBSNews) July 12, 2016
From CNN
"I have come here to make it as clear as possible why I am endorsing Hillary Clinton and why she must become our next president," Sanders said at a joint rally here. "Secretary Clinton has won the Democratic nomination and I congratulate her for that."
The 74-year-old self-described democratic socialist, who has been a thorn in Clinton's side over the last year, pledged to support his former rival through Election Day: "I intend to do everything I can to make certain she will be the next president of the United States."
Sanders email: "Today, I endorsed Hillary Clinton to be our next president. I know that some of you will be disappointed with that decision"

— Jennifer Epstein (@jeneps) July 12, 2016
Clinton, after Sanders: "I can't help but reflect how much more enjoyable this election is going to be now that we are on the same side."

— Liz Kreutz (@ABCLiz) July 12, 2016
— M. Scott Mahaskey (@smahaskey) July 12, 2016
— Katherine Faulders (@KFaulders) July 12, 2016
Bernie Sanders, who has lost most of his leverage, has totally sold out to Crooked Hillary Clinton. He will endorse her today - fans angry!

— Donald J. Trump (@realDonaldTrump) July 12, 2016
I am somewhat surprised that Bernie Sanders was not true to himself and his supporters. They are not happy that he is selling out!

— Donald J. Trump (@realDonaldTrump) July 12, 2016
Bernie Sanders endorsing Crooked Hillary Clinton is like Occupy Wall Street endorsing Goldman Sachs.

— Donald J. Trump (@realDonaldTrump) July 12, 2016
To all the Bernie voters who want to stop bad trade deals & global special interests, we welcome you with open arms. People first.

— Donald J. Trump (@realDonaldTrump) July 12, 2016


~~~~~~~~~~~~~~~~

Bernie Supporter Meltdown



@HillaryClinton @BernieSanders #ImWithHer #FeelTheBern #WhichHillary #StillSanders @DrJillStein #NeverHillary pic.twitter.com/SGdlZDsUQL

— Adam Raiden (@adami912) July 14, 2016
Oh it's happening #DEMExit #DumpTheEstablishment #DumpTheDems #NeverHillary #WeWillNotYield https://t.co/t8fZ2z5ZKb

— Ricky (@Rictracee) July 14, 2016
THIS IS AN ANTI-ESTABLISHMENT YEAR.... sorry folks.. I'M VOTING @realDonaldTrump over @HillaryClinton she CORRUPT, A LIAR, BIGOT & CHEATER

— Ricky (@Rictracee) July 14, 2016
@HillaryGuess oh they will...and the DNC WILL FEEL THE BERN🔥🔥🔥🔥🔥 #DEMExit #NeverHillary pic.twitter.com/0KBprEU6U0

— Ricky (@Rictracee) July 14, 2016
July 12, 2016
About 30-40 Sanders supporters just walked out on Bernie endorsing Hillary in a single line in front of the press

— James Pindell (@JamesPindell) July 12, 2016
Welcome to the Revolution!!! Bernie Sanders for President!!! One way or another. ✌️❤️2016 pic.twitter.com/SvzWY7xRUb

— Bernie The Best One! (@BernieTheBest1) July 14, 2016
Bernie Sanders is an honorable man and I love and respect him. He didn't want to endorse Dear Leader Hillary. But, he was forced to do so.

— H. A. Goodman (@HAGOODMANAUTHOR) July 12, 2016
So you're saying Bernie can be muscled into betraying his own revolution? Some supporter you are.

https://t.co/nhBvu1jmhS

— Bob Cesca (@bobcesca_go) July 12, 2016
Hillary may have finally gotten the Bernie Sanders endorsement… But will she ever get the

@HAGoodmanAuthor

endorsement?

— Frank Luntz (@FrankLuntz) July 12, 2016
— Frank Luntz (@FrankLuntz) July 12, 2016
We all love Bernie Sanders, but there's a truly remarkable woman in the race named

@DrJillStein

THE MOVEMENT LIVES, STRONGER THAN EVER.

— H. A. Goodman (@HAGOODMANAUTHOR) July 12, 2016
Pitch: Jill Stein, Susan Sarandon and Maureen Dowd join forces as an evil, ineffectual attack squad on Hillary: GOODMAN'S ANGELS. #ImWithHer

— Zanti Misfit (@ZantiMisft) July 12, 2016
Bernie Sanders has betrayed us, but we will NEVER give in to the #ClintonContamination #NeverHillary #BernieOrBust pic.twitter.com/ARK1nfBH0j

— Trevor B. (@TB_Ncore) July 12, 2016
Berners, I repeat: this isn't the end. Not by a long shot. Together we can keep the political revolution going. We don't need the Democrats.

— Dr. Jill Stein (@DrJillStein) July 13, 2016
Bernie to endorse Hillary, #BernieOrBust heads explode: 'Traitor! Give us Jill Stein, Gertrude Stein, Frankenstein!' https://t.co/URTvcwB212

— Bill Madden (@activist360) July 11, 2016
Between Ghostbusters being good and Sanders endorsing Hillary, Reddit is probably having an existential crisis.

— Adam Ellis (@moby_dickhead) July 12, 2016
— Yoni Appelbaum (@YAppelbaum) July 12, 2016
— Darren Hutchinson (@dissentingj) July 12, 2016
Bwhuhahahahhahaha! pic.twitter.com/eMzctHmiuV

— ɹoʇɐuǝʌou (@novenator) July 13, 2016
Look at history. FDR "endorsed" his opponent to keep his delegates & get to the conv. FDR had a floor fight & WON! pic.twitter.com/MJ7nQEXQpp

— Sara Cohen (@saracohennyc) July 12, 2016
July 12, 2016
— Shereen Pocahontas (@sheenA_8886) July 12, 2016
— (((Jeff Tiedrich))) (@jefftiedrich) July 12, 2016