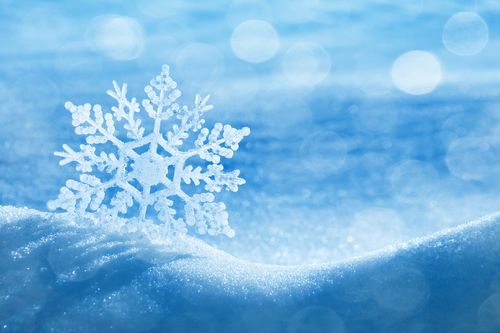 After eight years of listening to GOP complaints about President Obama being "illegitimate" and Congress trying to stonewall or reverse his legacy, it is quite surprising that they can turn around and label anyone anti-Trump to be a "special snowflake" in search of special treatment.
Talking head Tomi Lahren of the conservative rag The Blaze explained:


Usage by Conservatives:


The Golden Snowflake Award Goes to... pic.twitter.com/GwbgqKxKoh

— JC Shannon (@BillClintonTHOF) January 14, 2017
Just placed an order at LLBean- #BuyLLBean remember code SNOW25 save 25% and bonus- melt a special snowflake! https://t.co/d8hCADSA2k pic.twitter.com/HtG7stGn3O

— BenGarrison Cartoons (@GrrrGraphics) January 12, 2017
5 days away until #TrumpInauguration and we #MAGA . We will steamroll all you Intolerant #Snowflake bullies. #RedNationRising pic.twitter.com/5jUzLH1BAZ

— RedNationRising (@RedNationRising) January 15, 2017
So this is where we are. While I'd rather be labeled a "Snowflake" than a "Libtard" or "Obamabot," calling us that will only help The Resistance and lead to a "blizzard of trouble" for President Trump.
#DemForce #TheResistance #Snowflake pic.twitter.com/aAdL12FJZ1

— Every Savage (@EverySavage) January 5, 2017
🖕🖕🖕, Trump Trolls! I am proud to be a "snowflake"! Retweet if you are, too. ❄❄❄❄❄❄❄❄❄❄

— Chip Coffey (@chipcoffey) January 13, 2017
I am proud to be a snowflake. I am part of the storm. Winter is coming#TheResistance #trumpleaks #SaveACA

— Data 2017🖖 (@anti_orange1) January 14, 2017
Every time someone calls me a "snowflake," I think "Sure, but when there's enough of us…" pic.twitter.com/hwpXdtAoMf

— Veronica Belmont (@Veronica) January 10, 2017
Again with the Snowflake. Look, I'd much rather be a one of a kind ice crystal than a cookie-cutter stormtrooper same as all the rest

— Stonekettle (@Stonekettle) January 14, 2017
@Stonekettle pic.twitter.com/9rWKnHg2Me

— TTOSBT (@MitziBrown11) January 15, 2017
@anti_orange1 @breadandbudgets Snow Flakes are beautiful and unique

— Pragmatic Liberal 👧 (@BLH62) January 14, 2017
Biggest, snowflake of them all. Who's the dumbest of them all? Oh Trump you say he'll build a wall? Did the voters know his hands are small? https://t.co/9WoIXbjnrf

— IMPEACH OrangeJulius (@puppymnkey) January 15, 2017
Agreed! Call me a liberal, or a progressive, or a libtard, or a snowflake, and I wear it as a badge of honor! https://t.co/Ai5piwT7Ks

— Keep2020Alive (@Keep2020Alive) January 15, 2017