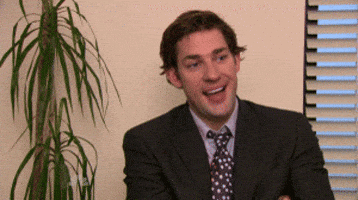 Previous Related Posts:
Hillary Survives Eleven Hours of Benghazi Madness
Is Benghazi Over? Report Closes Door on Scandal
Lara Logan and the Bogus Benghazi Report
The Benghazi Witch Hunt
Romney Uses Benghazi Attack to Get Attention
~~~~~~~~~~~~~~~~~~~~~~~
I'm a huge fan of the TV comedy known as "The Office," and I am especially fond of the character Jim Halpert, played by actor John Krasinski as the love interest of receptionist Pam Beesley, the nemesis of beet farmer turned paper salesman Dwight Shrute, and the "best friend" of his boss, Michael Scott.
But sadly, Krasinski recently took a questionable role as a Libyan contractor caught up in the violence at Benghazi in the film
13 Hours: The Secret Soldiers of Benghazi
. The director, Michael Bay, is famous for movies full of explosions such as Transformers and Teenage Mutant Ninja Turtles. It almost sounds like a joke from The Office, a spin-off of Michael Scott's "Threat Level Midnight." But the folks who made this are serious, man!
— 13 Hours Movie (@13hours) January 17, 2016
— 13 Hours Movie (@13hours) January 14, 2016
Just the title with the keyword "Benghazi" is enough to make true conservatives line up for tickets, right?It's like clickbait come to life for the far-right conspiracy crowd.
And indeed, many of these conservatives sat in dark theaters seething with anger towards their own Dwight Shrute - Hillary Clinton - then took out their phones and tweeted about it. Take that, Hillary!!! Only, you know, Ted Nugent also felt a need to threaten her life, and President Obama, also too.
— ⭐❤ Harriet Baldwin (@HarrietBaldwin) January 18, 2016
Just got back from seeing 13 Hours More convinced than ever that the Obama-Clinton team blew it big time A shameful page in American history

— Charlie Daniels (@CharlieDaniels) January 20, 2016
— Jeffree Lee Trouble (@LiberalLegion) January 20, 2016
— Media Matters (@mmfa) January 19, 2016
— Andrea Tantaros (@AndreaTantaros) January 18, 2016
— The Daily Caller (@DailyCaller) January 18, 2016
Instead of watching the

#DemDebate

, everyone should go see

#13Hours

and then let us know what you think of Hillary as Pres.

— Reince Priebus (@Reince) January 18, 2016
— The Hill (@thehill) January 19, 2016
But not so fast - one ex-CIA Director says the movie is made-up fiction:
— Variety (@Variety) January 17, 2016
— ♻️ Christopher Zullo (@ChrisJZullo) January 15, 2016
But whether the movie is true or not is irrelevant if it tanks at the box office. And by all accounts and measurements of cinematic achievement 13 Hours is a BOMB, in more than one way.
— Steve M. (@nomoremister) January 17, 2016
— BWD (@theonlyadult) January 18, 2016
— Salon.com (@Salon) January 19, 2016
in retrospect, sounds like Paramount wishes Fox News hadn't hijacked "13 Hours": tainted it as partisan gotcha film

pic.twitter.com/cRIqSK1329

— Eric Boehlert (@EricBoehlert) January 19, 2016
— David Samples (@NatureGuy101) January 16, 2016
Michael Bay should have done a movie about the 11 hours Hillary Clinton made the entire BENGHAZI committee cry.

#13HoursMovie

— BWD (@theonlyadult) January 16, 2016
— The Intercept (@the_intercept) January 15, 2016



And of course this: The Trump


— The Hill (@thehill) January 15, 2016